MCHD Daily EMS Deployment model
Daily Deployment consists of:
One Deputy Chief

Four Tahoes for District Chiefs

Twenty-three 24-hour ambulances 

Five to seven 12-hour peak ambulances
These units combined cover the approximate 1,100 square mile geography of Montgomery County, Texas. The system is designed to balance the competing demands of population-based call volume and geographic coverage. This requires a mixed deployment that places ambulances in outlying areas to cover the geography, regardless of call volume, and a concentration of units in the more populated areas of the county, especially along the I-45 corridor. The county is divided into four districts. Collectively, these units respond to 80,000+ calls per year.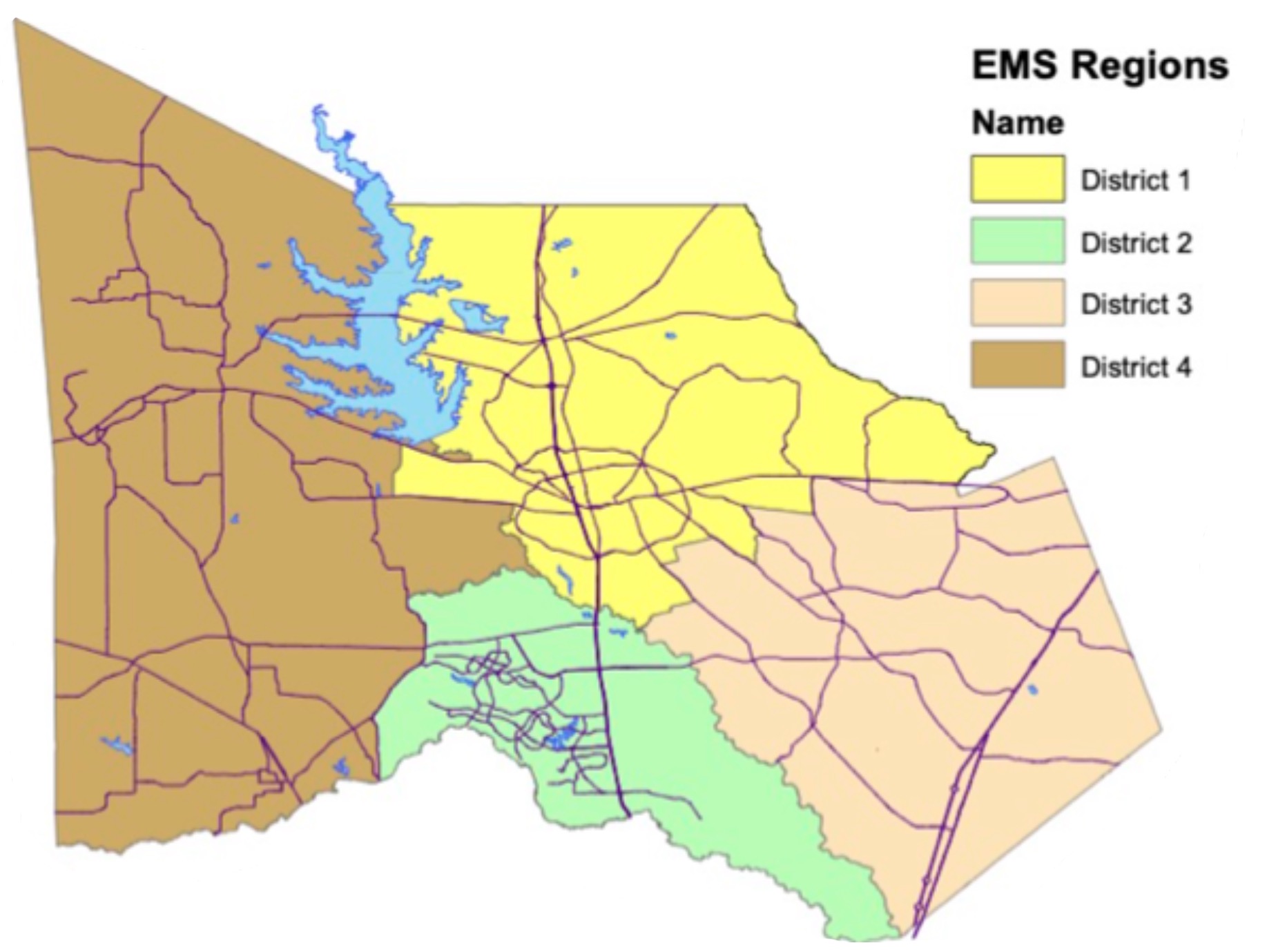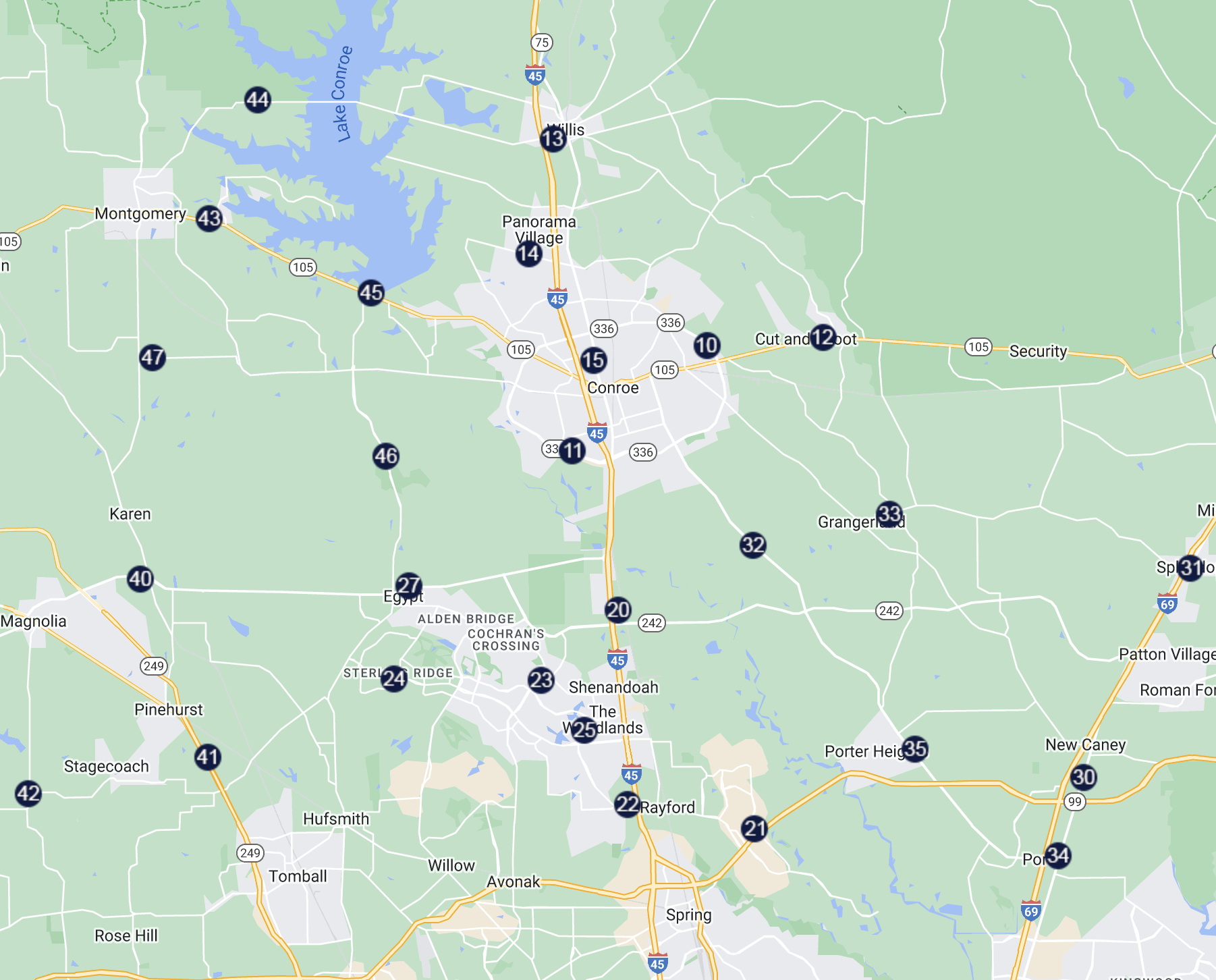 MCHD Station Locations
27 stations are strategically located throughout the county.
Stations 10, 20, 30, & 40 are regional stations that house a District Chief
Fourteen Stations are housed with area Fire Departments
Station locations are determined by using data and our deployment model to best locate areas that increase our ability to provide EMS coverage. Every station consists of living space, office space, kitchen, and bedrooms. EMS supplies are delivered to individual stations as needed.
Ems field operational structure
Deputy Chief – Single resource responsible for daily operations
District Chief – Four on-duty daily; clinically and operationally          manage 5-7 ambulances in their respective districts
Captain – Assigned to an ambulance, Field Training Officers, higher clinical authorization, and special projects as needed
In-Charge – Assigned to an ambulance, lead paramedic, higher clinical authorization than an Attendant, develops Attendants to be future ICs
Attendant – Assigned to an ambulance, the majority are paramedics, support and work in-conjunction with the ICs, training to become future ICs
This team works together to ensure our patients are receiving the highest level of care possible. Mentorship and professional development are a part of our culture and there are ample opportunities to promote through the ranks each year.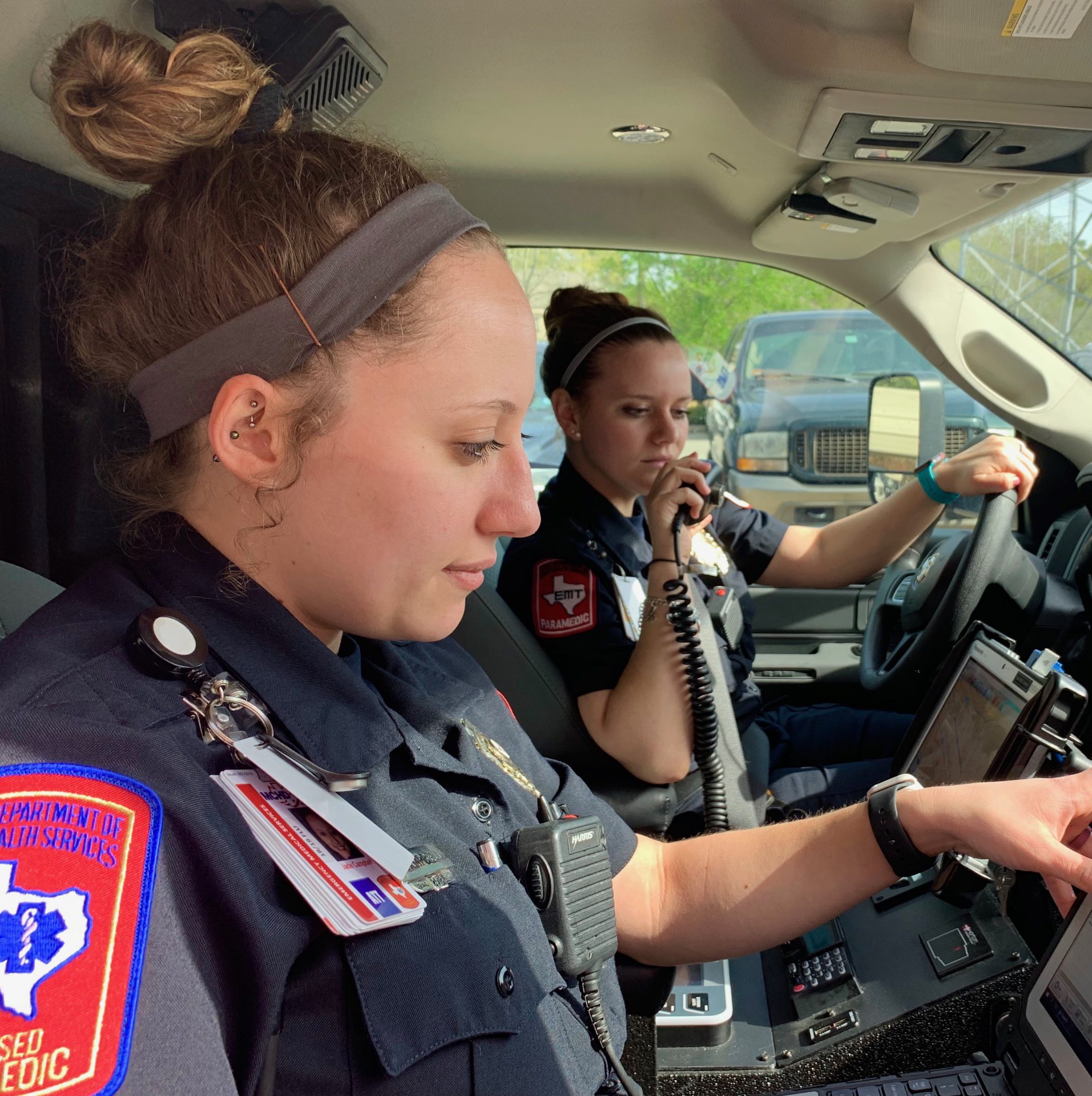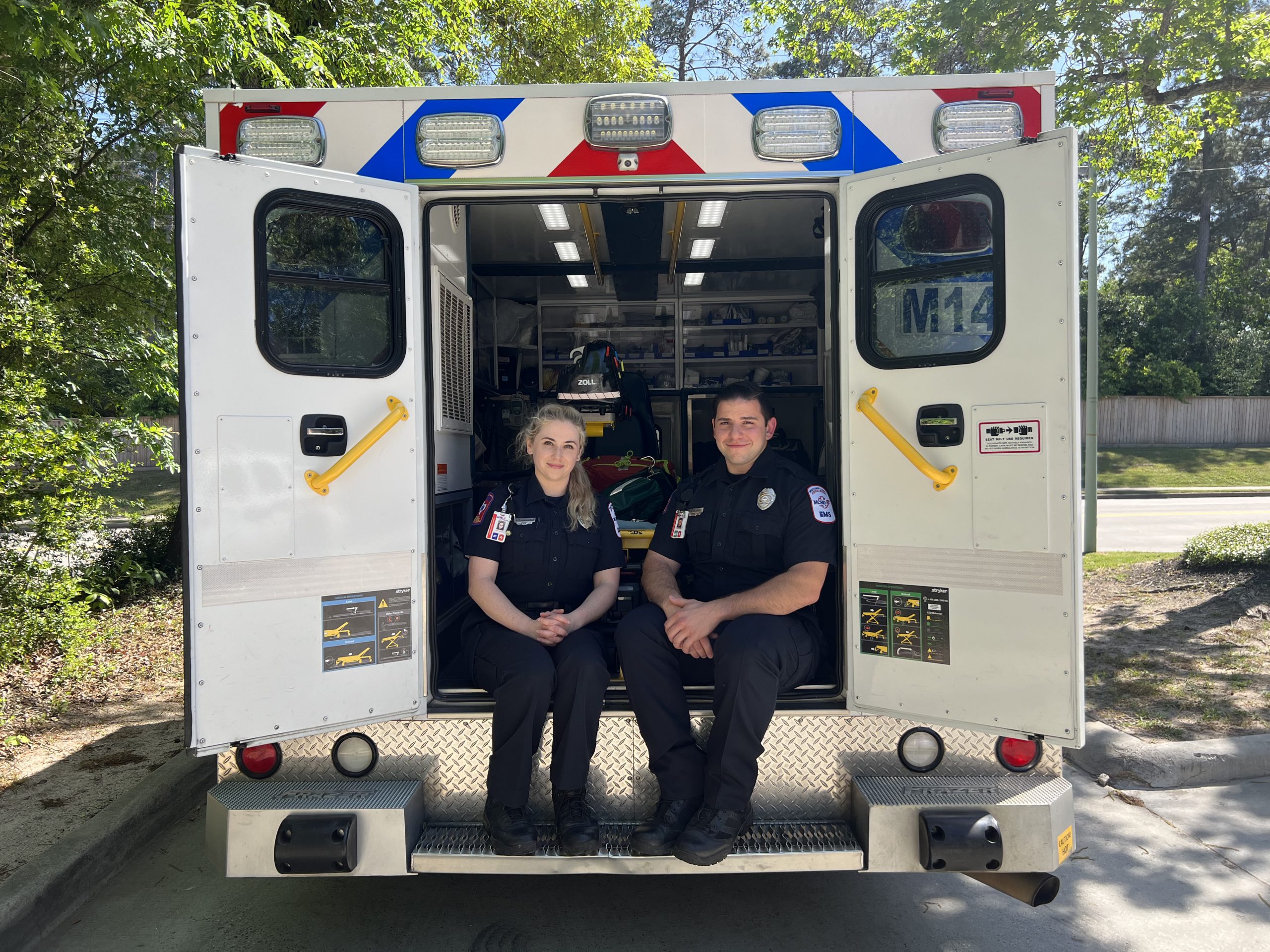 employee-centric initiatives
MCHD is passionate about caring for our team.
Fatigue Risk Management & Downtime System
Critical Incident Stress Management response team 
Peer Support, Wellness, & Employee Recognition
Scheduling options that promote work-life balance 
These are just a few examples of MCHD programs that are focused on caring for our team. As an organization, we want your time at MCHD to be meaningful and fulfilling, like so many others who have spent their career here.
mchd core values
Our core values are a part of our culture.
Accountability 
Compassion
Excellence 
Integrity 
Innovation 
Unity 
Our patients and our core values guide our decisions. Which one stands out to you?